This Flag Kills Fascists Pennant
$

30.00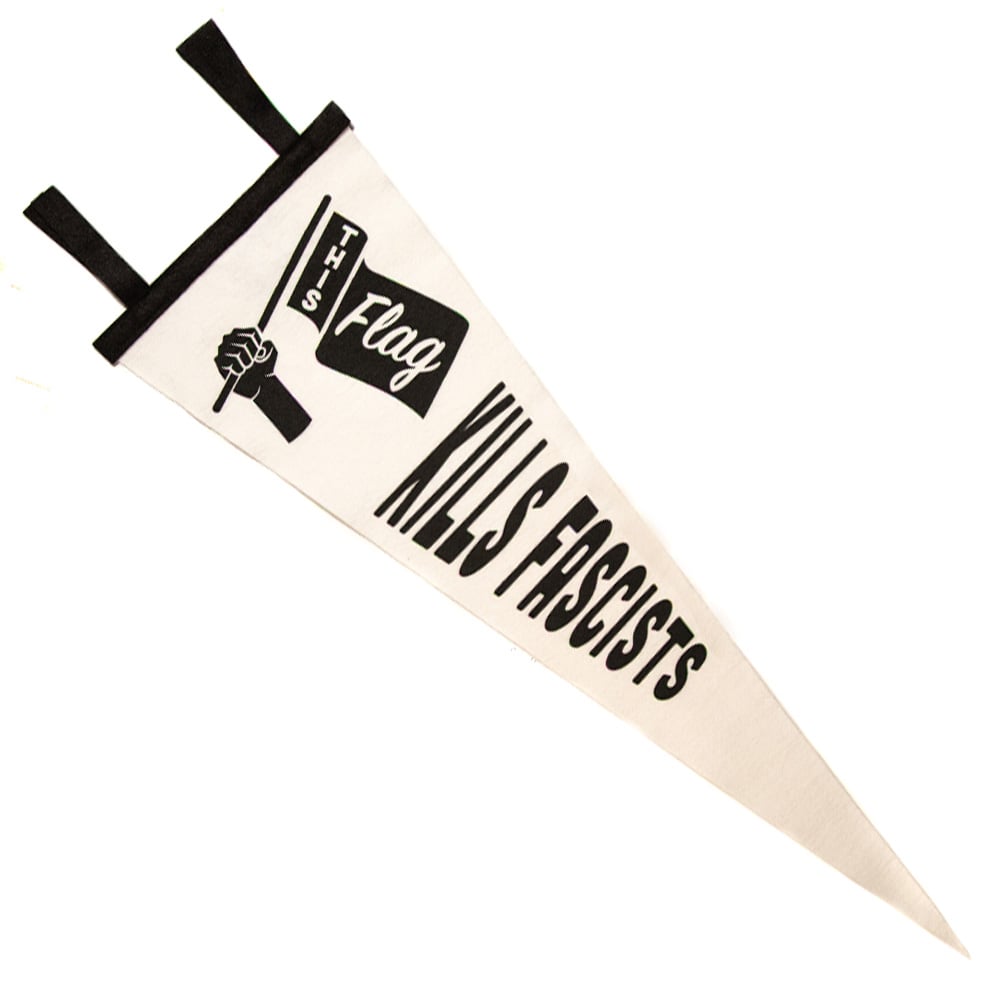 This pennant was Inspired by Woody Guthrie who wrote "This Machine Kills Fascists" on his guitar in a fit of patriotism in opposition of the Nazi party in 1943.
Guthrie saw Fascism "as a form of economic exploitation similar to slavery, and thought of their leaders as a group of gangsters who set out to 'rob the world."
In his mind, those opposing fascism were not outlaws in a fascist state, but legitimate heroes rising "in times of economic turmoil and social disintegration" to fight "a highly illegitimate criminal endeavor intended to exploit the common people.
We hope this Pennant is a reminder to continue that fight wherever Fascism rears its ugly head.
Details
9" x 24" Woolytown Pennant
Hand Screen printed by Pepper Spray Press
$20 from every purchase will be donated to All of Us -
All of Us Unites people through community events, actions, education and mobilization with the ultimate goal of ensuring equitable prioritization of issues and allocation of resources for communities with the greatest needs.
Share